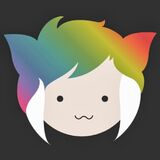 Welcome to the PressHeartToContinue Wiki!
Brooke Lawson, commonly known as Dodger, PressHeartToContinue and DexBonus, is an American YouTuber who enjoys coffee, vlogs and gaming. She's known for her tasteful dating sim playthroughs, anime insights and as one of the hosts for The Co-optional Podcast and the Mangapod Book Club.
Ad blocker interference detected!
Wikia is a free-to-use site that makes money from advertising. We have a modified experience for viewers using ad blockers

Wikia is not accessible if you've made further modifications. Remove the custom ad blocker rule(s) and the page will load as expected.